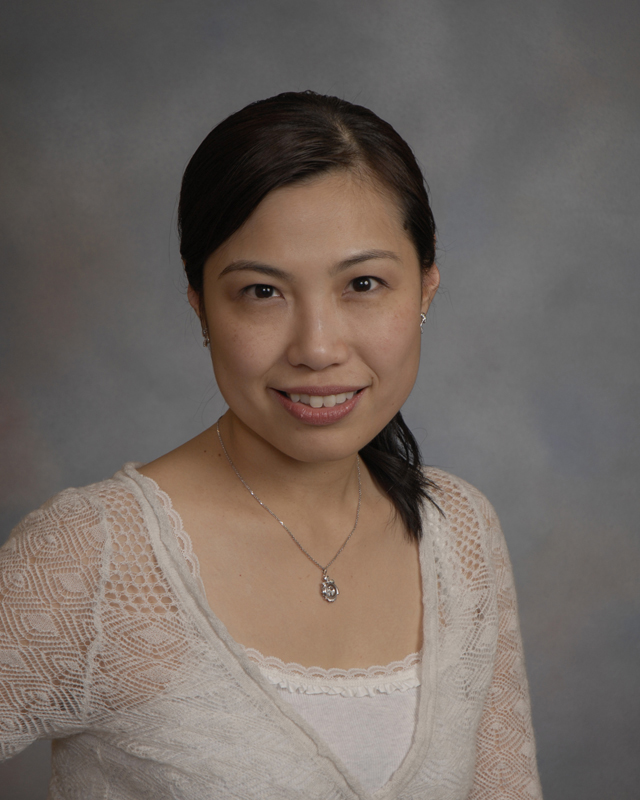 Contact Information
William Levine Hall
Office Room #: 413Q
160 Frelinghuysen Road Piscataway, NJ 08854
Anita Siu, PharmD, BCPPS
Clinical Professor, Vice Chair of Teaching and Learning, Director of Faculty Mentoring
Pharmacy Practice and Administration
Specialty: Neonatal/Pediatrics
Practice Site: Jersey Shore Medical Center, Neptune, NJ
Education & Training

PharmD and BS - University of the Sciences, Philadelphia, PA. Completed two years of Pharmacy residency training, General Pediatrics and Neonatal/Pediatric Critical Care.
Certifications

Board Certified Pediatric Pharmacy Specialist

Clinical Interests

At the K. Hovnanian Children's Hospital, Dr. Siu has created her own clinical practice and is a liaison between the Department of Pharmacy and Pediatrics. Throughout the years, she has implemented therapeutic guidelines in neonates and pediatrics. Dr. Siu currently leads the Pediatric Pharmacotherapeutics Subcommittee and is a member in many other interdisciplinary committees.
Scholarly Activities

Dr. Siu's area or research includes neonatology, pediatrics, and academia. She has several ongoing research projects in which she works collaboratively with students, postdoctoral trainees, and other healthcare professionals.
Publications
Other Academic/Clinical Appointment

2018-present: Specialty Council on Pediatric Pharmacy- Chair Board of Pharmacy Specialties
2018-present Director of Faculty Mentoring
2016-2017: Specialty Council on Pediatric Pharmacy- Member Board of Pharmacy Specialties
2015-present : Neonatal/Pediatric Clinical Pharmacotherapy SpecialistDepartment of Pediatrics K. Hovnanian Children's Hospital, Neptune, New Jersey
Awards

2014 Master Educator Rutgers University Stuart D. Cook, M.D. Master Educators' Guild
2014 Ernest Mario School of Pharmacy at Rutgers University Office for Student Development/Distinguished Service Award
2013 Certificate of Appreciation K. Hovnanian Children's' Hospital Pediatric Medical Residents Class of 2013 Department of Pediatrics
2012 Associations Advance Tennessee Award Tennessee Society of Association Executives Artemis Pediatric Initiative 2011 Achievement of Excellence K. Hovnanian Children's' Hospital Pediatric Medical Residents Class of 2011 Department of Pediatrics